DARK HORSE

plans to shake up the new year with the upcoming OGN,

SHINJUKU

, crafted by writer

Christopher 'Mink' Morrison

(from Tarantino's A BAND APART crew)

and artist

Yoshitaka Amano

(isn't he a famous artist?)

! Set for release in

March 2010

, the story takes place

10 years into the future as bounty hunter Daniel Legend tracks down his sister in the heart of the seedy neon underworld of Tokyo; falling headlong into the center of two underworlds at war--- one criminal, and one infernal.

Hard Boiled Crime, Sorcery, and something completely different,

SHINJUKU HC

is definitely a title that'll stand tall upon my bookshelf! I mean, the work pretty much speaks for itself...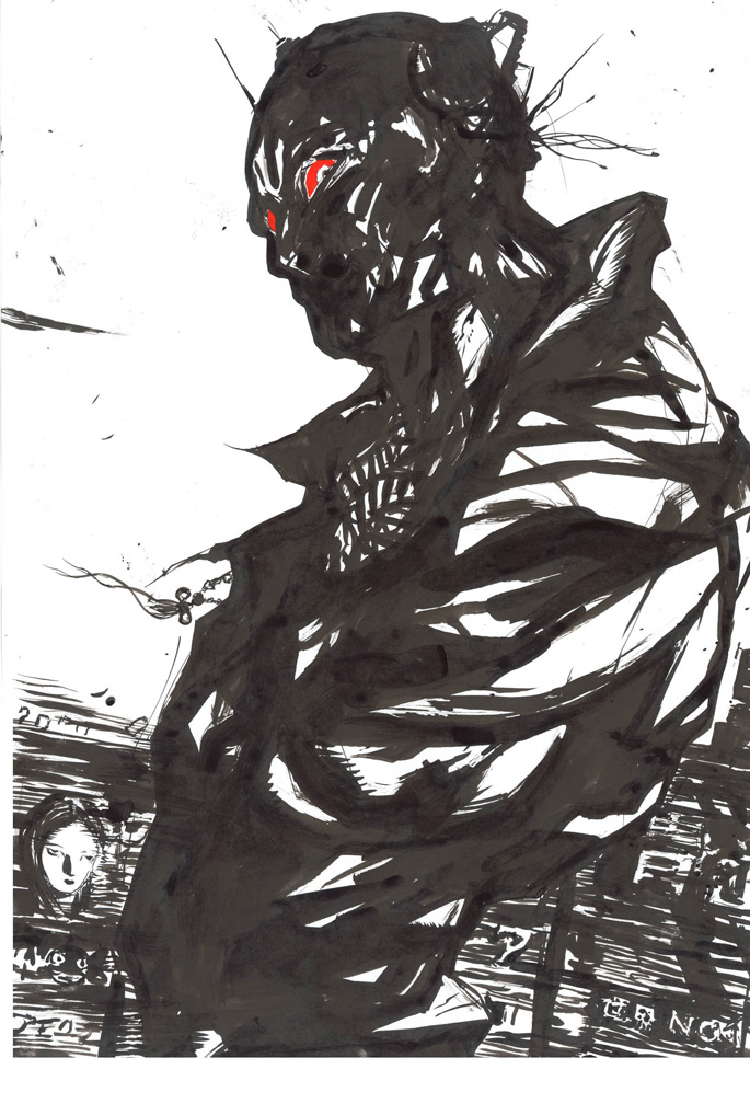 This title is the first in a series of original OGN's planned by Dark Horse Comics throughout 2010. The early buzz of the creative team's output for this title is extremely good; something Dark Horse promises as

'the beginning of visual and literary genius'

... I can't wait to see if they're right!
As far as the OGN aspect is concerned, I think Dark Horse is going for something more than mere serialization... But I'll let you be the judge...

This is

PLANET GRIFFIN

and

THE BIG BUZZ

.